"The sea will wash away everything. It is not a verse. It's true."
Written by Ricardo Menéndez Salmón
Adaptation by Pablo Ley
Directed by Aleix Fauró ans Isis Martín
Festival Temporada Alta • Teatre Nacional de Catalunya 2017
Awarded: 2018 Premi Serra d'Or for best show 2017.
2016 Premi Quim Masó for theatre projects.

Nominated for a 2017 Critics' award for best adaptation.
"If Germany had been comunist, I would have been a photographer. But my adult Germany was National Socialist. And I, that I don't have an ideology, I was there."
From his childhood, Prohaska is fascinated by images. He will dedicate his life to them as a filmmaker, photographer, and painter. But Prohaska is a very singular artist, obsessed with disappearance and invisibility, a paradoxical man who does not keep a single image, but nevertheless seems to have seen everything. The attitude of this multidisciplinary artist to his work poses two uncomfortable questions: the first – if one can live without ideology; the second – is it possible to look with impunity?
This show proposes a vertiginous traveling in time and space, which exposes not only the entrails of the ferocious twentieth century, whose cruelty Prohaska persists in portraying but the complete map of human shame.
" Medusa és, a més, una meravellosa experiència esteticodramàtica"
"Una de les formes més atractives i poètiques de representar el gran Horror."
"Una història bellíssima amb una posada en escena realment màgica."
"Preciós. Dur. S'ha de veure"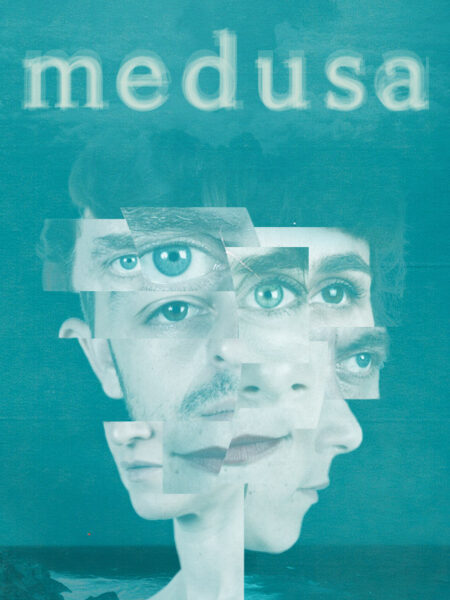 Author
Ricardo Menéndez Salmón
Adaptation
Pablo Ley
Director
Aleix Fauró and Isis Martín
Directing assistant
Oscar Llobet
Cast
Pepo Blasco, Patrícia Bargalló, Isis Martín and Sergi Torrecilla
Movement design and coreography
Patrícia Bargalló
Lighting design
Guillem Gelabert Miquel
Original soundtrack
Clara Peya
Scenic design
Margherita Mantovani
Video projections
Francesc Isern
Costume design
Berta Riera
Graphic design
Oscar Llobet
Photography
Anna Miralles
Promotional videos
Isak Férriz (Las producciones de Rupert)
Executive production
Marina Fita
Executive assistants
Raquel Bargalló, Anna Zvaizgne
Production
Bitó Produccions, TNC and La Virgueria
Financial support: